About Us
Emmanuel Tours is a family business in Barbados operating since 2005. Our knowledge of the island adds to our experience in tourism and customer relations, making it easy for us to base our services on reliability, courteousness, and punctuality. There is no job too big or small for us to handle – we cater to all. With our friendly staff, we at Emmanuel Tours are here not only to be of great service to you, but also to make certain you enjoy your stay and feel at home with us.
Our Team
(Owners Willie & Dreina)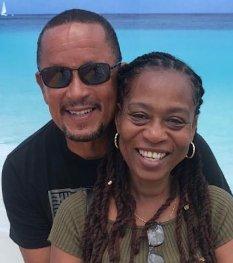 Willie
As I came into the business of becoming a taxi operator, it reflected my personality as I love to interact with people, especially meeting new ones. My aim is to show and inform them of the loving characteristics of Barbados, and to give them a touch of Barbados to take back with them. I believe in providing more than just a transportation service, but also to provide a lasting memory.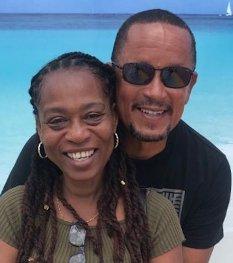 Dreina
As part of Emmanuel Tours team, I enjoy responding to guests via email in response to their various queries and making their transfers and other bookings go as smoothly as possible. Though I am not driving our various guests as before, I do love when I have the opportunity to meet them at the airport. It feels like we're welcoming returning families.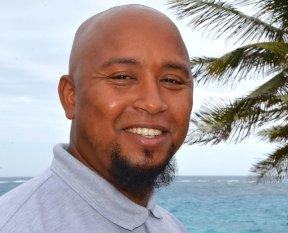 Justin
Here at Emmanuel tours we meet many guests, but one of my more memorable times would be an encounter with a couple I met in the hotel. They were rescuing a cat who they often fed and grew fond of. I took them to various governmental offices as they wanted this cat return home with them and needed to make necessary arrangements. I chauffeured them to various other outings as well and we became quite close during this trip. On their return trips, I would often get updates on the cat.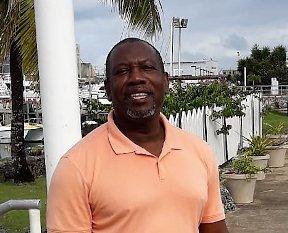 Richard
Richard. I have worked with Emmanuel Tours for the past 8 years, and during this time many things have stood out for me. Apart from the fun experienced transferring and touring with our guests, what is the most prominent for me is the relationship the owners, Willie and Dreina, share with their guests. It amazes how they seem to remember almost all their names. This, along with standard of service that is provided by the staff, many first time visitors usually become our repeat guests.
As a family operated business, our aim is to provide personalized services for you, our guest, making you feel at home with us and as comfortable as family would. In creating this atmosphere, we hope it makes your stay enjoyable and unforgettable. We take pride in introducing our beautiful island Barbados, with its natural beauty and expansive history, and we look forward to welcoming you into the family.